RETRO PASSIONATE & PROUDLY KIWI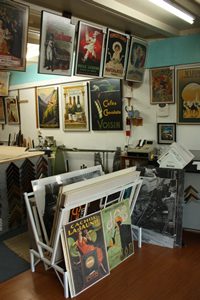 The establishment in 2010 of Art Retro's vintage poster webshop was the realisation of a long dream of proprietor Brian Hannan. Born in Napier N.Z., famous worldwide as The Art Deco City, Brian has had a lifelong love affair with all things Art Nouveau and Art Deco, especially the retro prints and advertising posters of 1890's thru to 1940's.
The style and art work in these posters is amazing. Although originally created to be working commercial (advertising) posters, they were the outpourings in the pre-computer era of classically trained artists earning their everyday living. The availability nowadays of good quality reproductions make them very affordable, and at Art Retro we have always thought they had huge appeal, presented creatively, as contemporary framed wall art.
The attraction is unabashed nostalgia – the yearning for a by-gone golden age when life was slower and quieter, less stressful, less complicated, more leisurely, and everyone knew their place in the world.
The individual styles of the various artists begs for an exciting and highly creative approach to the way they are presented and, especially when framed with French and Italian art deco mouldings, the result is really cool, stunningly imaginative and uniquely individual objects of vintage décor art to suit all situations – home, office and workplace.